Spring is here in the Bay! So, maybe it's not particularly springy today with the sheet of fog that has rolled in to smother us cruelly in cold, gray ugliness, but in
general
, spring is alive and well in Northern California. Hooray!
This past weekend was not incredibly eventful, which was good. Henrik has a new job for a plant nursery, so I found myself on my own Saturday and Sunday until the evening! On Saturday, I attended an all-day class about autism. It was interesting for two reasons; professionally because I teach special education, and personally because I have a number of family members on the autism spectrum. While I'm not a fan of all-day classes on Saturdays, the subject matter made me less cranky. I did spend a fair deal of it sitting awkwardly by myself in the back because I tend to be anti-social around TFA folks. Go figure.
I dressed a little school-girl-esque because I was going to be in class all day in the opposite role than normally, and also because who doesn't love tie up blouses and skirts? Walking home, I was offered a ride from a couple gentlemen, whom I turned down. One said he'd give me a ride home⎯on his bike. Woman walking home = always an adventure.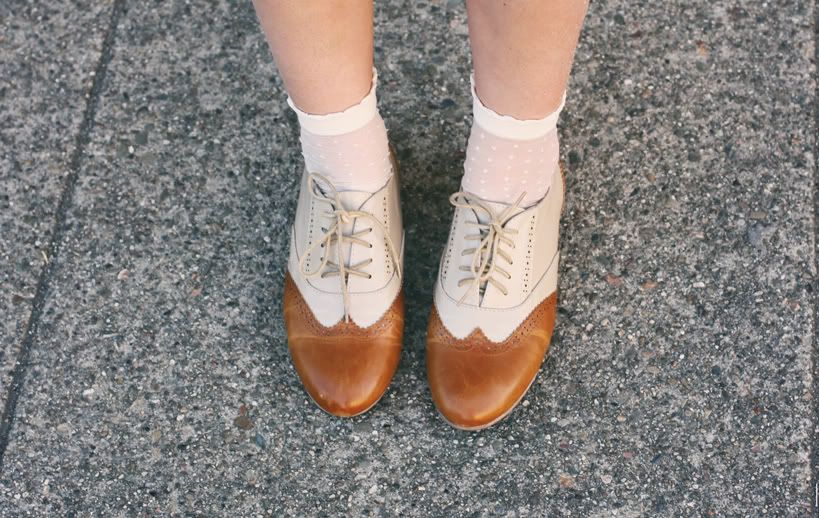 blouse: thrifted ~ skirt: Forever 21 ~ belt: thrifted ~ shoes: Forever 21 ~ socks: Forever 21
Sunday, after Henrik got back from work, we went to look at shops and then got some dinner (which I'll likely post about later!). I love just hanging out and having lazy Sundays with him. My outfit was a merging of my lazy-Sunday-feeling and the eagerness I have for spring. Comfortable.... with floral print!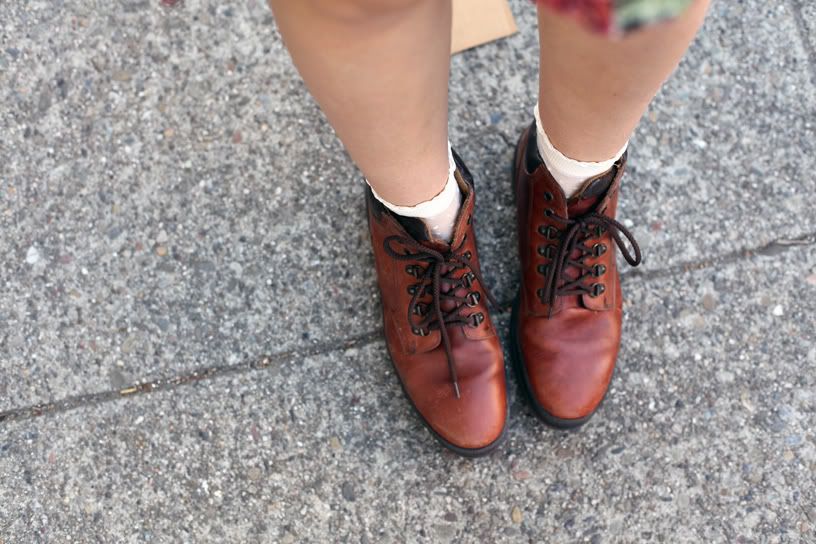 dress: thrifted ~ boots: thrifted ~ socks: Forever 21 ~ purse: H&M
So get this⎯everything in this post except for my socks was purchased second-hand! Aww yeah. :) The green blouse? $1.50. The dress? $4.00. #thriftforever
(Pssst! Don't forget, if you want to be interviewed for my thrifting class, shoot me an e-mail! :) If you don't know what I'm talking about,
check this post
.)