Hey all. :)
First off, thanks so much for the birthday wishes! It was very eventful and I will do a full post soon detailing my shenanigans. All the love and support I got was tremendous. :) I'm actually in the midst of an incredibly hectic week; finals season is here, which means I am frantically trying to help students pass/graduate while holding meetings with parents and soon-to-be-graduates about paper work, next steps, other special education stuff. Phew! A lot of stuff going on, which means my brain is not in blog land. I should be posting more starting this weekend, though!
Part of being the Worst Blogger of All Time is that I definitely thought "Send Something Good" posts were due the 6th...don't know where that idea came from, but basically I'm late! AGH! So, for all of you who don't know what I'm talking about, Send Something Good was a project run by a couple blogger gals, and we basically did Secret Santa for bloggers. Here's what I got!
live footage from when my package arrived
My lovely blogger pal was Erica/Eeka (how cool is that nickname?!) from
Live Love Random
. She sent me this beautiful package filled with some really sweet things. I really appreciated how she incorporated personal things about me into what she sent! (Like baby names, because I love baby names, and an adorable vintage teddy bear!) I am incredibly lucky to have received such a thoughtful package. Check out her blog, guys! :)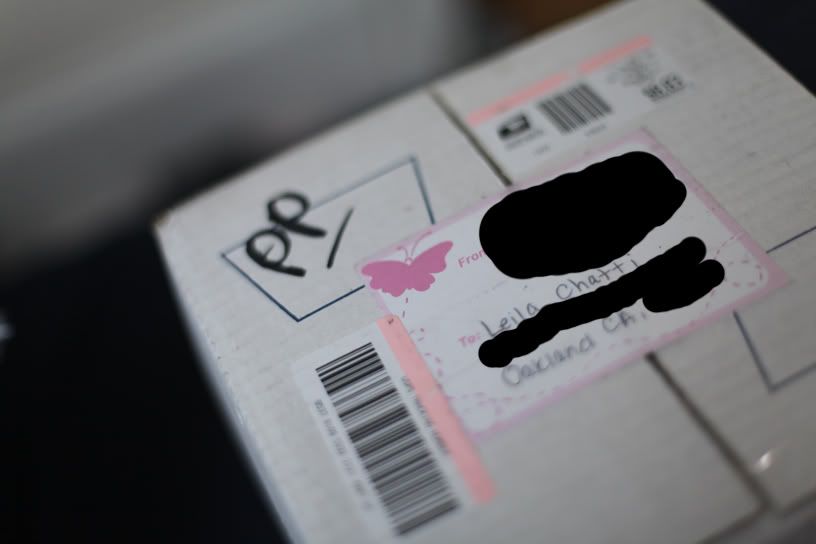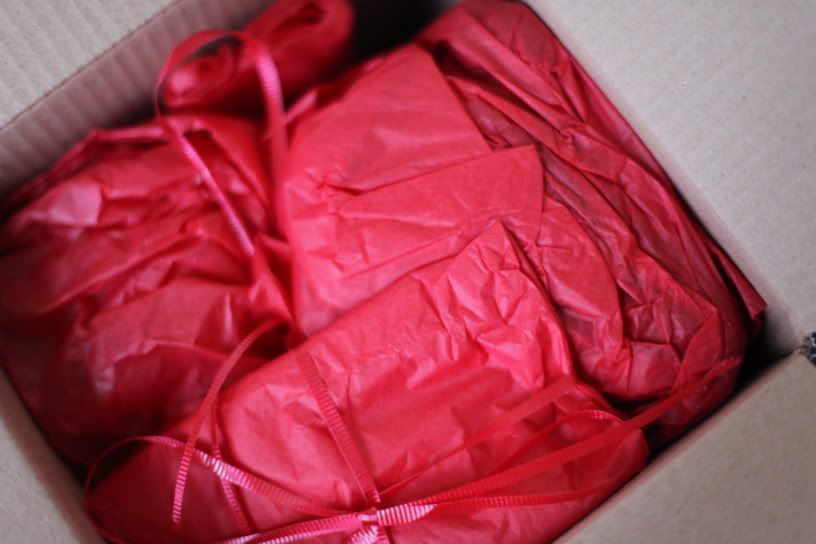 how cute is this?! she made it. :) I love it, and it fits perfectly :D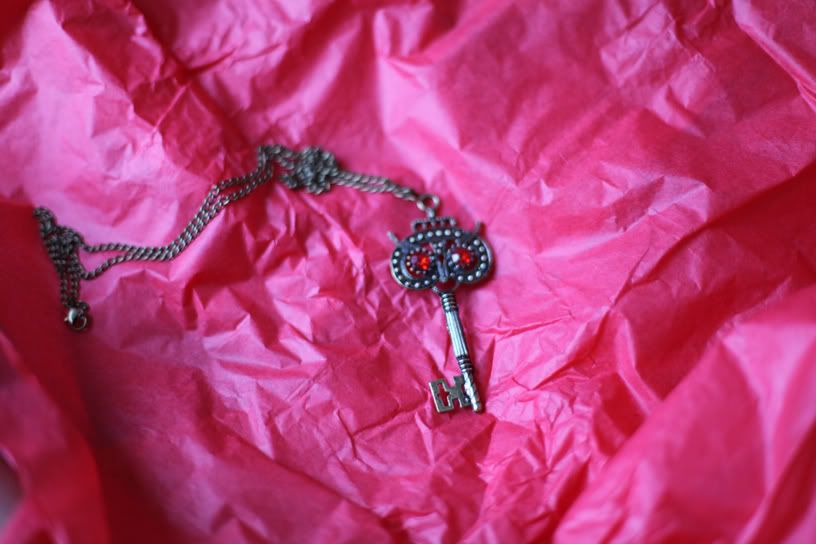 so so so cute (owl + key? genius!)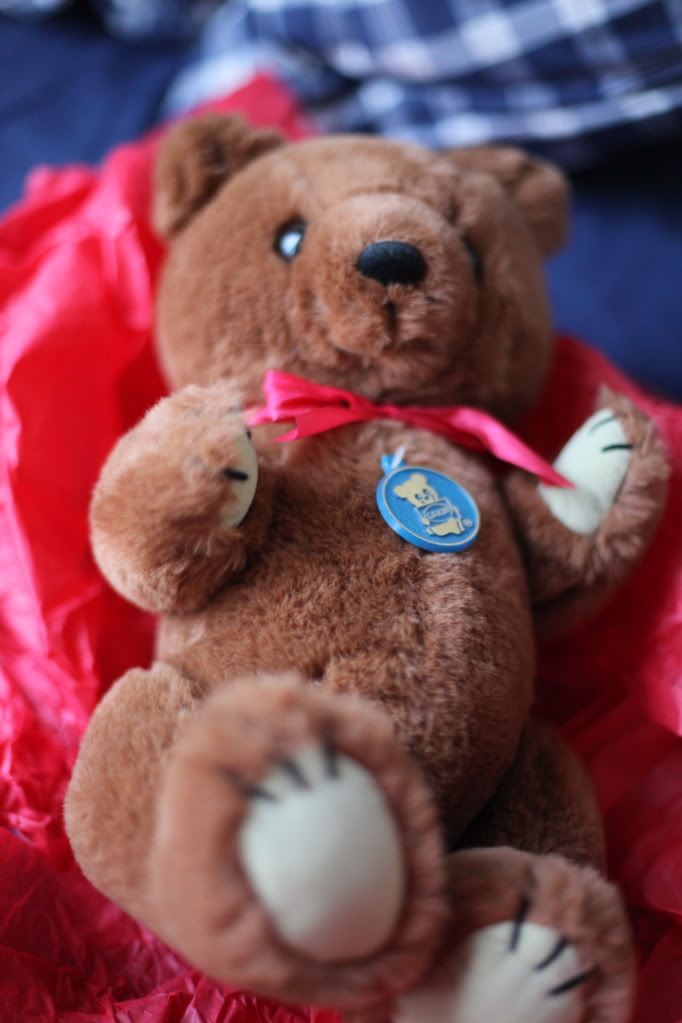 my new buddy :) any thoughts for names? I love the heck out of baby names, so give me some ideas!
That was my fantastic package! I'm a very lucky gal. :)
More updates about stuff coming later this week, but for now⎯I am pooped! So many mentally/emotionally draining tasks for me at work lately. Wish me luck, and keep an eye out in a few days. Happy [almost] hump day!