Hey all! During the Olympics, I saw some pretty patriotic gear emerging. I decided to add to my collection of American flag apparel by creating some pieces that represented my other country. Here's a pair of shorts I made! As you might have guessed, painted on them is indeed the Tunisian flag. Yay for national pride!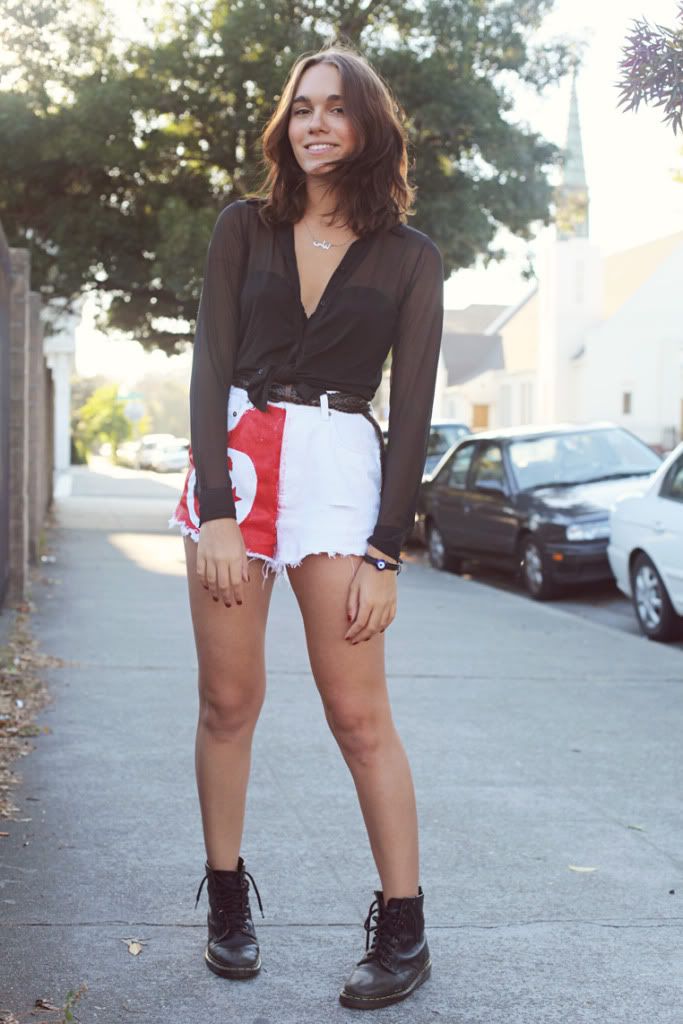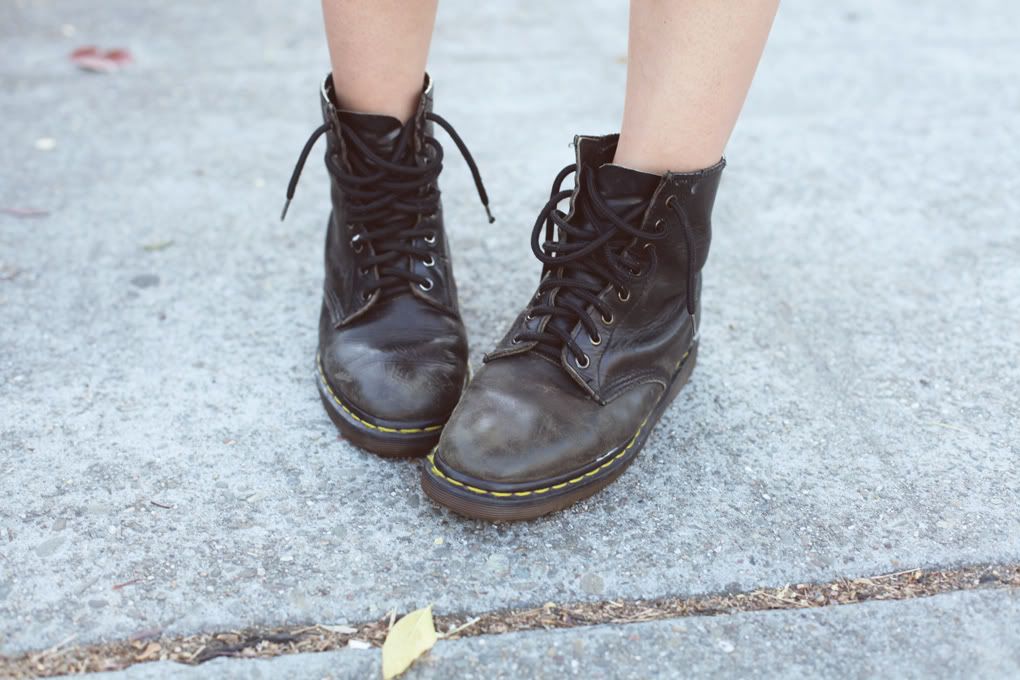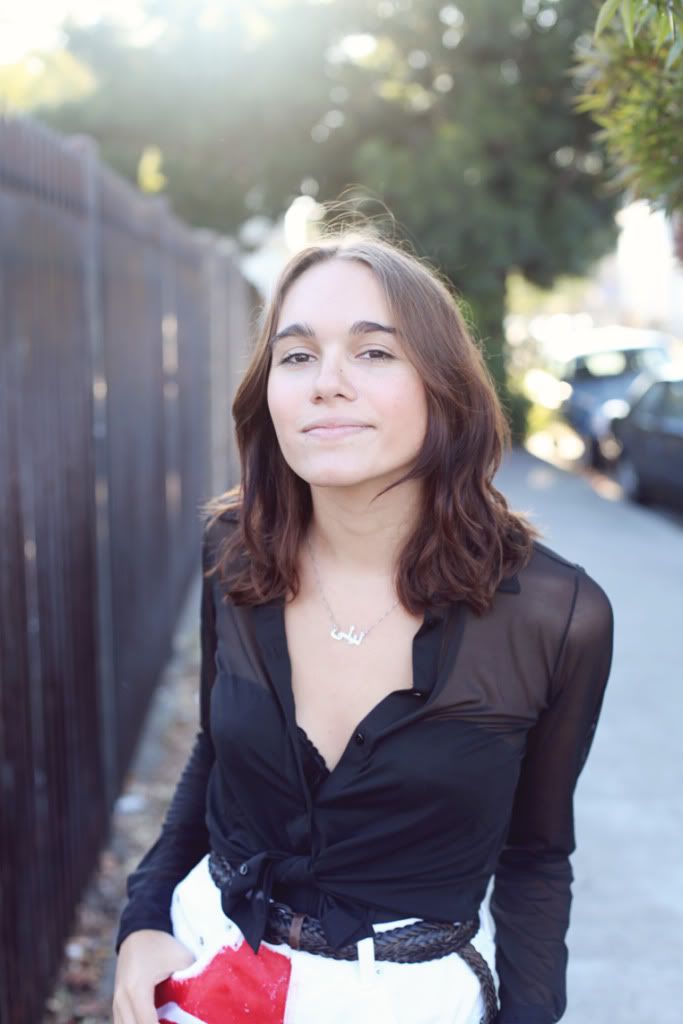 shorts: DIY ~ bralet: thrifted ~ blouse: American Apparel ~ belt: thrifted ~ boots: Doc Martens ~ bracelet: Tunisia
What's your favorite piece of patriotic gear?
Also⎯don't forget to enter
my ModCloth giveaway
if you have not already! :D Hope you all have had a great start to your week.