So, remember how I went to school at 5 am on Friday? Here's the story.
To honor and celebrate our students as they begin their senior year, the school organizes what is called "Senior Sunrise." It is what it sounds like⎯seniors come very early, as do their
loving and wonderful teachers
, and we all eat and speak and listen before we watch the sun rise. It was a very emotional and beautiful event. I was particularly moved because this very well may be the last year I am at this school, and because this year's seniors are nearest and dearest to me. Looking out at the sea of faces, it hit me that we only have a few months together before they leave to start their lives without me.
I wrote a poem for the senior class, which is included at the end of this post. I don't usually share my poetry online (perhaps I'm paranoid?), but I think I want to start doing so more often. I wanted this to be retrievable by any senior who wishes to have it. I hope you enjoy it, too.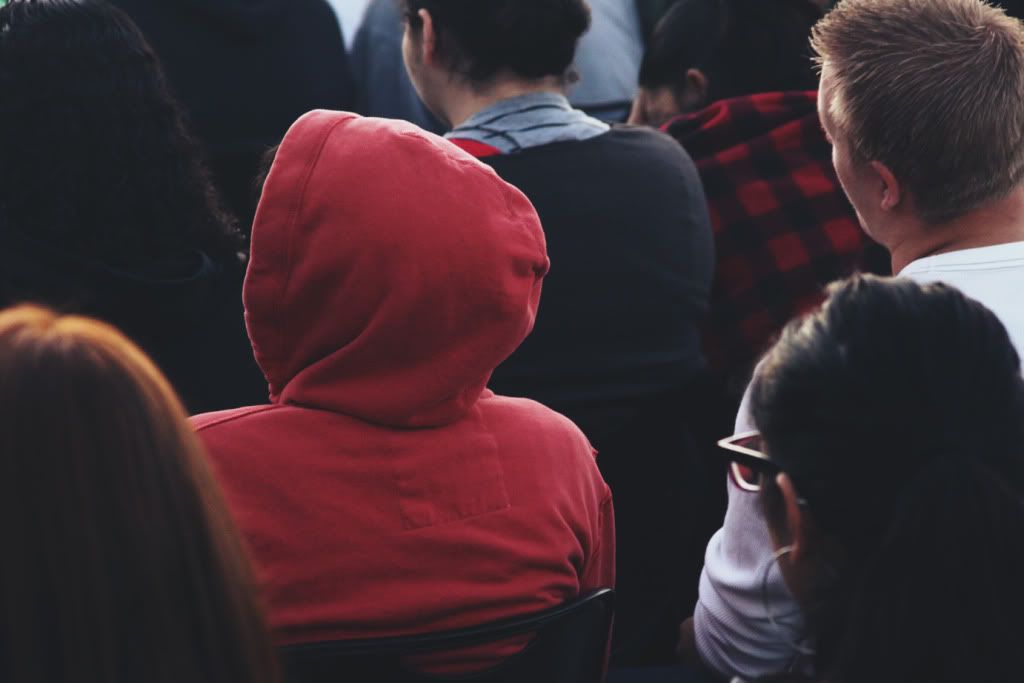 -->
Sunrise
Class of 2013
When I think of the beginning, I imagine
first darkness. How quiet it must have been
all those atoms huddled together
hot and brimming with unbridled energy
craving the space. In the womb
one cell lonely, then two, a swarm
silently changing shape in the shadow
beneath a mother's hand pressed to the skin.
There is solace in the knowledge
that everyone started off as nothing
bigger than the tip of a pin,
that everyone has known
a level of darkness. I did not know
you then, and maybe still do not.
You who has shed weight and gained names,
who grew a foot over the summer
who dyed your hair pink as the sky
just before darkening. You are different
from the solicitous self that once was
made to march out the door again
and again your freshman year, until
you managed "quiet" perfectly well
different from the sophomore who believed
to know everything, from the junior
who wanted to know nothing at all—
when you were born, your mother saw
the light in your eyes and claimed it
could never be matched by any glow
on this modest earth, she said
there had never been anything
so perfectly alight.
Years from now, you will be someone
unrecognizable—your whole
self altered moment by moment, cell by cell,
the person I address now will be discarded
like a dusted coat hung gently
in the closet and touched briefly, but never worn.
I imagine the moment before light as painful
ly still, but in reality, there is no warning.
The atoms quivered and drifted inch by inch
to claim their own spots in the universe, to become
their own suns. Who watched the first
rising of the violently burning body
and deemed it beautiful? We know
the last sense developed before birth
is sight, your body suspended in the body
of your mother realizing there is still more.
Light crested over the dome of mother
earth, dawn soft and inevitable as breath.
The moment before seeing,
dark was so familiar, but then at once you saw
and you could not look away, you could not.
© Leila Chatti 2012. All rights reserved.