As most of you know, I love to thrift. My outfit posts may be somewhat misleading with the list beneath of where my clothing items are from⎯nearly all of my American Apparel, Urban Outfitters, Forever 21, and H&M goodies have been purchased second hand as well! I very rarely shell out money at an actual store, and when I do, I stick pretty exclusively to the sales racks. I'm cheap, what can I say!
So, basically every weekend, I go thrifting. I'm trying to purchase fewer items when I go, but I still keep up the frequency of my visits because I really just love the experience. Call me crazy. ;) This past weekend, I ventured into San Francisco for my thrifting fix. There was a Labor Day sale at
Thrift Town
and I couldn't pass up a sale on already cheap clothing, could I?! I generally prefer the San Leandro Thrift Town because it's closer to Oakland and the vibe is more relaxed, but I figured I would mix it up a bit and BART over to San Fran. I accidentally came an hour early, so Henrik and I wandered around the Mission and found a coffee place that was open and was not Starbucks.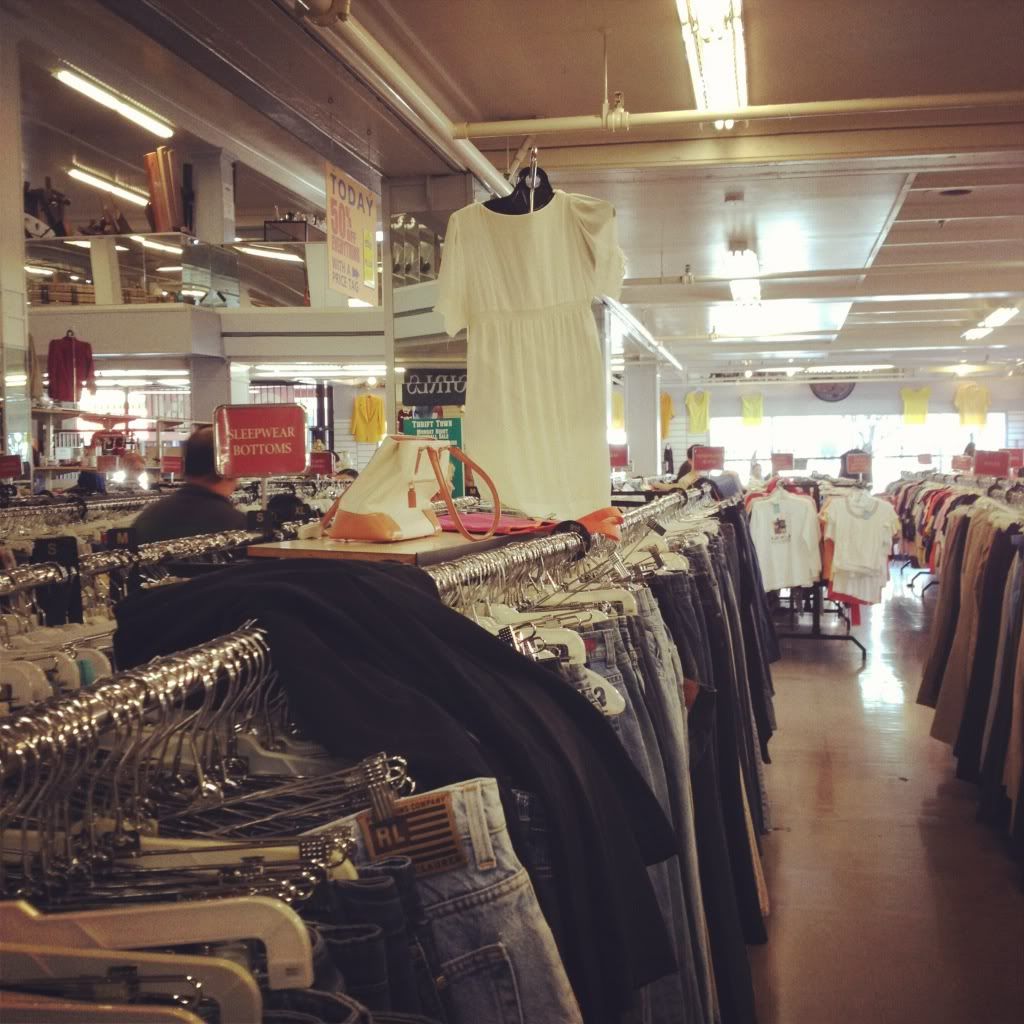 Luckily I don't need that last book. ;) After Thrift Town, Henrik headed to work and I mosied over to
Mission Thrift
. Mission Thrift is one of my
favorite
places to thrift in the Bay. The prices are very reasonable for San Fran vintage and I usually walk away with something I'm really excited about. Everything is organized by style/era, which makes finding an item quickly a breeze. Plus, the people are super chill and friendly.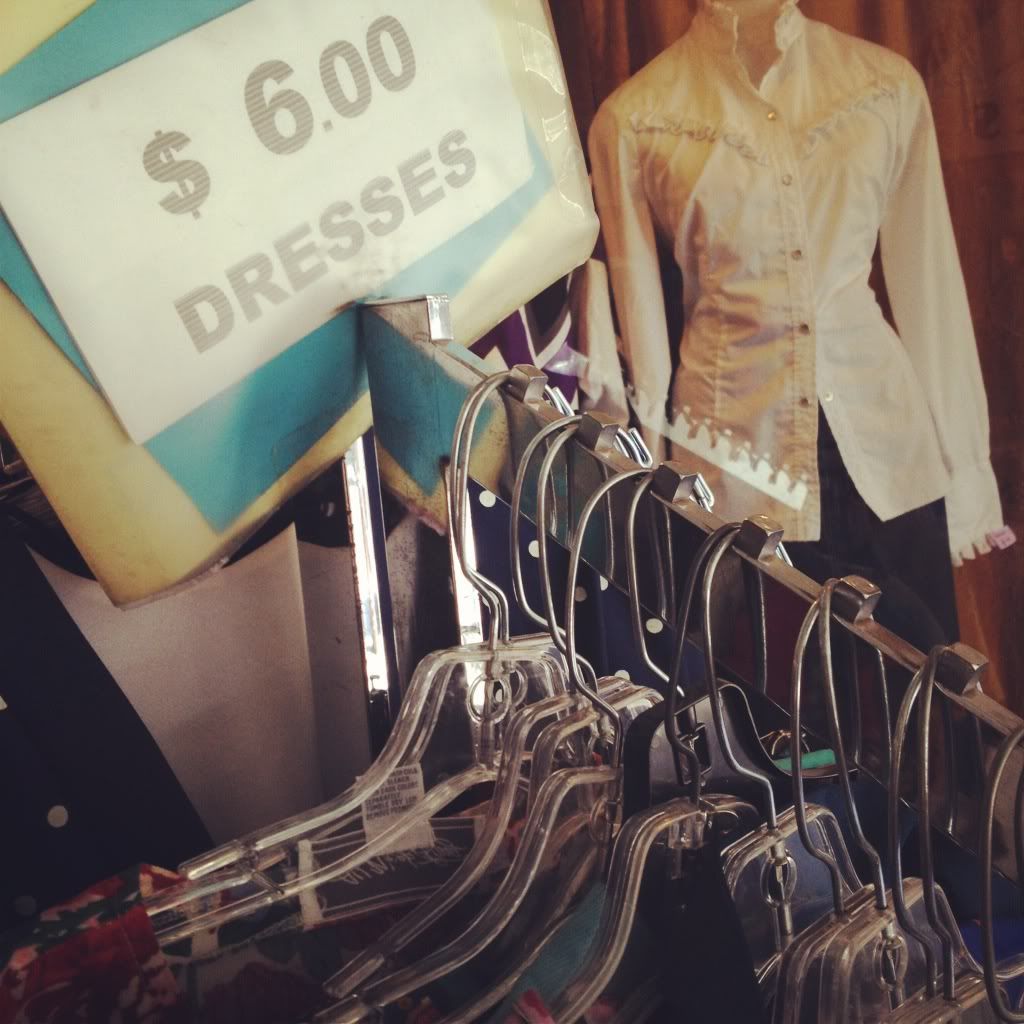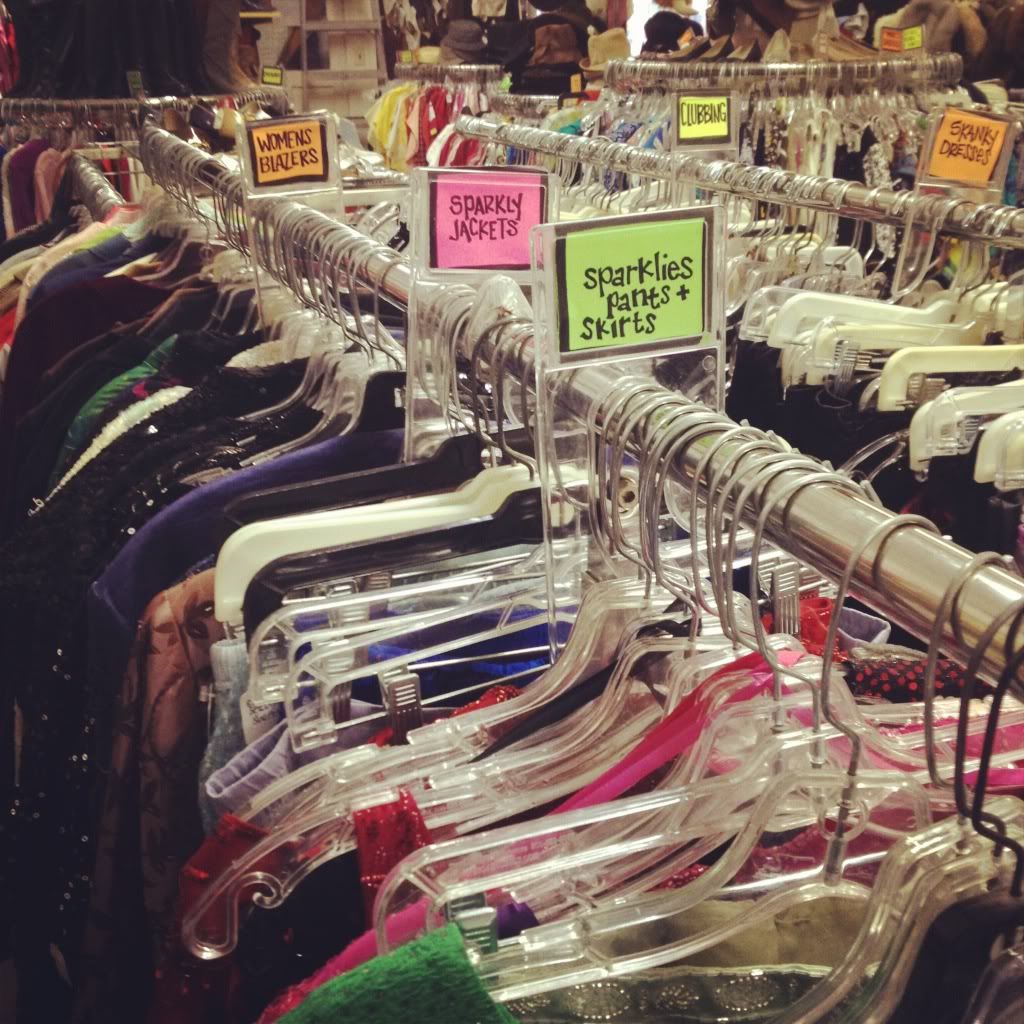 All in all, a great thrifting adventure! Here are my favorite finds from that day.
And, on the topic of thrifting, here is an
a-maz-ing
song I discovered yesterday. Perfection.

"I wear your granddad's clothes. I look incredible." Preach! ;)