I know I've posted a lot of pictures these past few weeks from my trip (and there are still more to come!), but something I think is regularly left out from these narratives is the journey itself! Getting there isn't always so glamorous⎯or so appears to be the popular consensus. Planes are cold and stuffy, your hair becomes tousled and your clothes wrinkle, and lines can be long and exhausting. All of these factors contribute to "please-don't-look-at-me, I'm-traveling" attire. I am certainly usually guilty of this (jeans and a baggy shirt all the
way
, amiright?). But can the act of traveling⎯planes, cars, taxis, and all⎯be a beautiful, blog-worthy event as well? Perhaps! I hope to start documenting the journeys more thoroughly, even if my hair resembles a bird's nest.
These pictures are from my journey flying from Tunisia to France. I wore the hat because I didn't want it to get crumpled in my suitcase, and the leather skirt because I knew it wouldn't wrinkle! I think it worked out and I didn't look nearly as frumpy as I usually do. ;)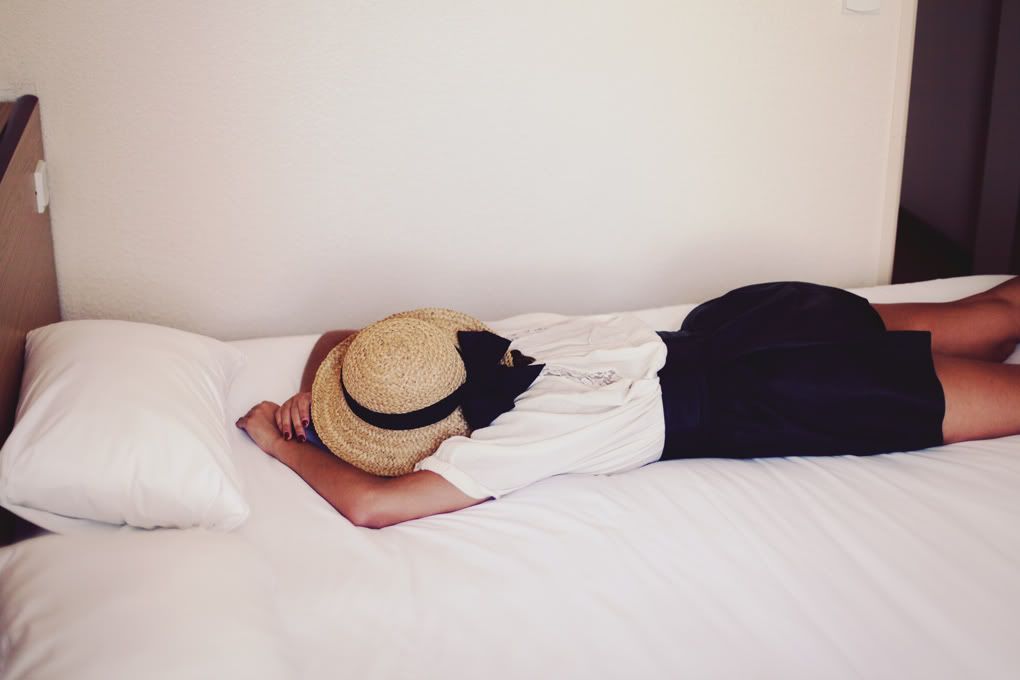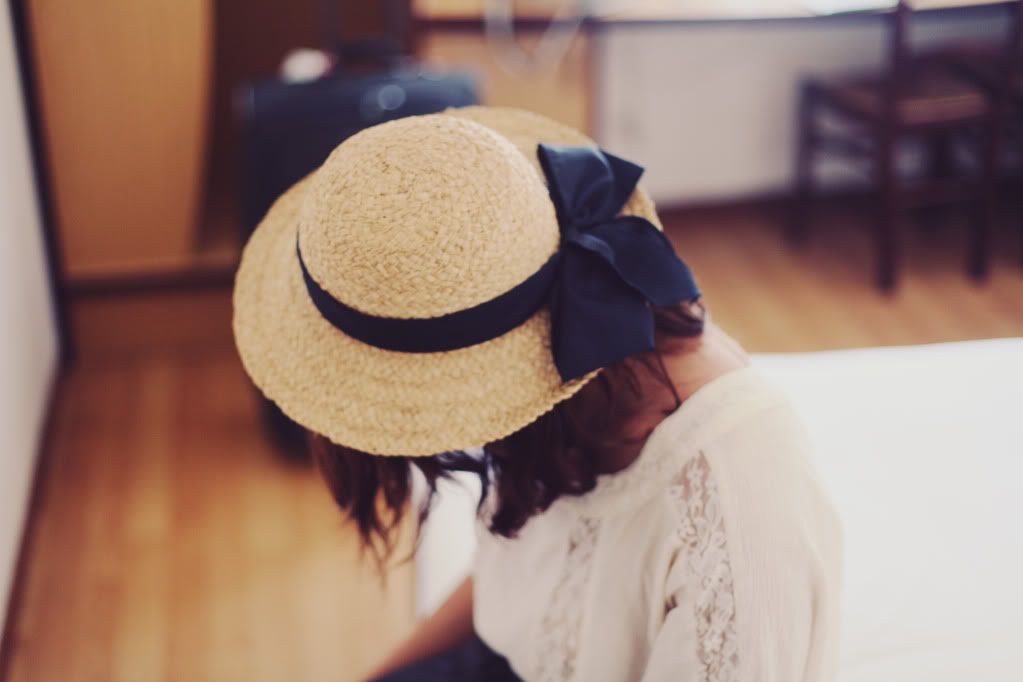 blouse: Forever 21 ~ skirt: H&M ~ hat: thrifted ~ shoes: Forever 21
What do you usually wear when traveling?