A couple weekends ago, Henrik and I ventured out to a different part of Oakland for
Eat Real fest
. Eat Real is a hybrid between a state fair and a block party, basically. Set up all along Jack London Square are food trucks set up selling local food for under 5 bucks! Not bad, right? Plus, they teach you about what you're eating, and there's music and you can buy packaged things to take home. It's a really neat local event. It was one of the first things Henrik and I went to when we moved here last year, and if you're around for the next one, I would recommend you dropping by! It's a great dinner date. :)
we got the chai one and it was DELICIOUS; you'll see it pictured in a sec!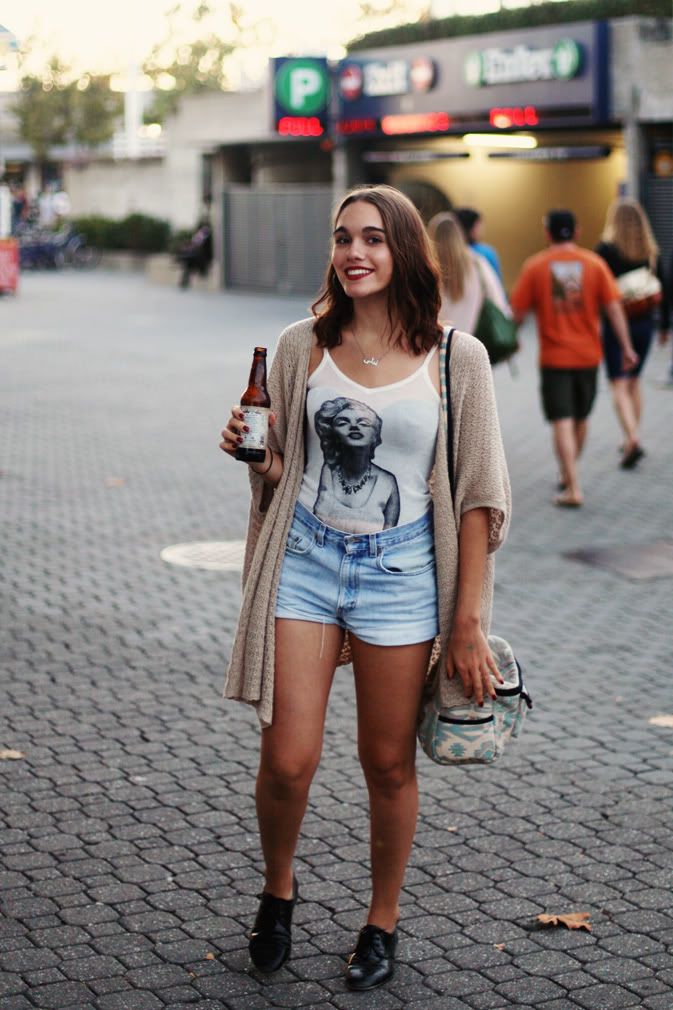 everything: thrifted ~ sweater: urban outfitters (also second hand)
Such a fun way to spend an evening. :) Now, Henrik just got back from Sweden, so we're gonna go grab some grub! It's a million degrees here (okay, it's actually been about 95) and we need to find some air conditioning. Hope you all are having a good start to your week!