A couple days ago, I was feeling really down. The test results showed some troublesome developments and I was exhausted—tired of doctors, tired of being sick, tired of not knowing. I began worrying about what was going to happen next. I had every right to; the truth is, something is wrong. There's a mass in me and it could potentially be bad. I spent a lot of time crying.
What I've come to realize, though, is there is little use in worrying. I have an MRI coming up, and then a biopsy. Until then, I have no idea what's going on. There is no point worrying. What comes will come—I have to think positive until then.
Since my mini-revelation, I've been determined to enjoy myself. I dragged myself out of my depression and cleaned my room. I did a bit of shopping. I made things. I feel pretty darn good. No matter what happens with the test results these next few weeks, I know I'm lucky. All things considered, I still live a really nice life. I'm trying to remember and celebrate that more often.
So, anyways, here's what I wore to craft and run around Temescal today. :)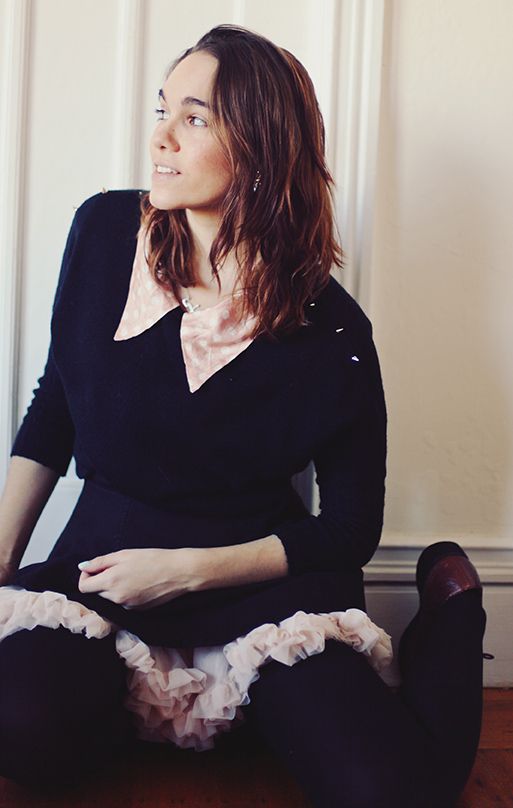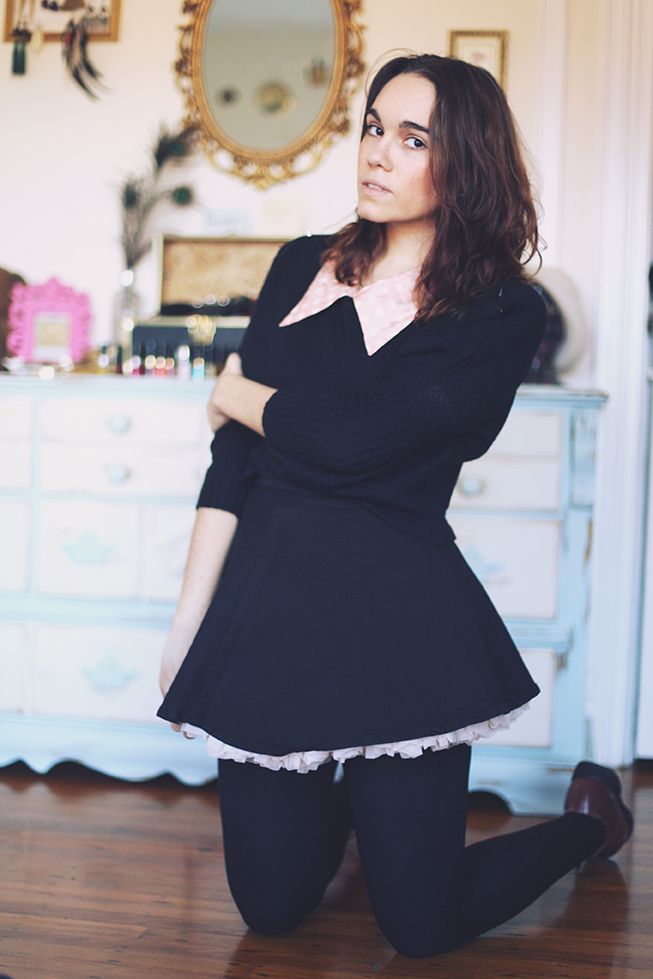 blouse: vintage ~ sweater: thrifted & DIY ~ both skirts: american apparel ~ shoes: vintage
I added studs to my sweater last month when I was bedridden; it was a fun craft, and super easy to do. :) I like adding a little bit of ~tough~ to my feminine wardrobe. But, alas, I am still a creature of habit; yesterday I went thrifting and picked up some ultra girly stuff. Such is life!
I've gotta say, the magnifying glass was a much-needed buy. Without it, I couldn't do this:
See? Incredibly important. Oh, and I didn't miss a waxing appointment or anything—if you noticed the 'stach, I got it for 50 cents in the lobby of a restaurant yesterday. Awesome purchase. 100% necessary.
And if you'd like to see one of my crafts from today, here's something I doodled this morning! :)
:) What have you been up to this long weekend?