Happy
(belated)
Valentine's Day, everyone! I loooove dressing up for the holidays. Seeing as I've been on a bit of a crafting rampage, I decided to make a festive blouse. Here's how I did it.
1.
Get your materials. I got all of mine from a thrift/craft place for like 2 bucks (nice, right?!). I used fabric paint, and am not sure how acrylic would compare; if you're feeling adventurous, go for it. :)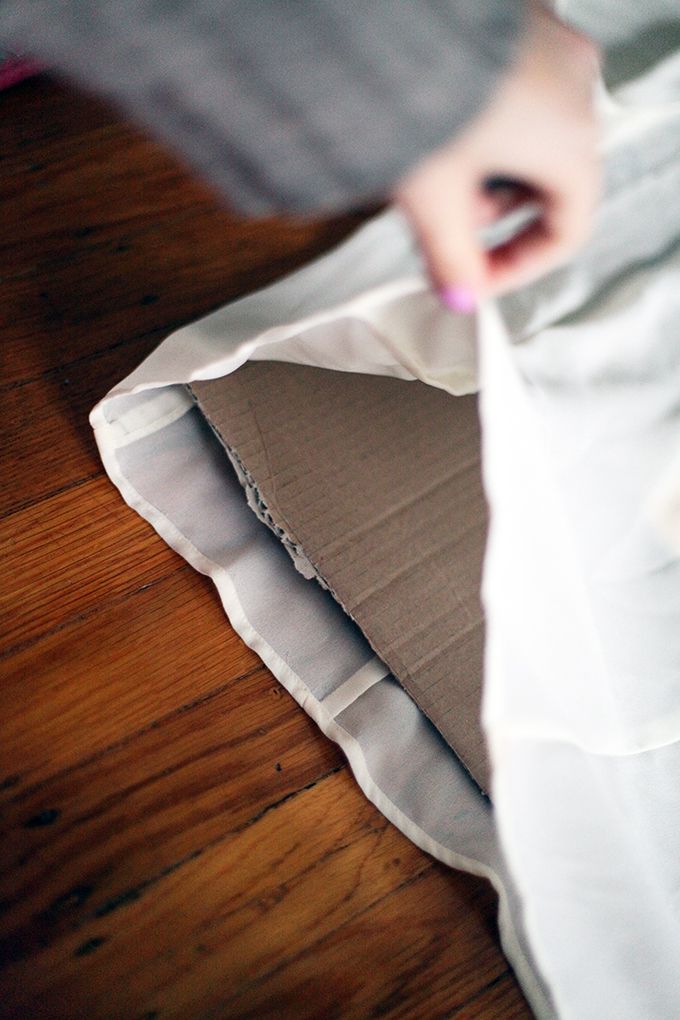 2.
Place cardboard between the layers of the shirt. A tip: If you can, cover the cardboard with packing tape, as it makes it much easier to pull the shirt off from later.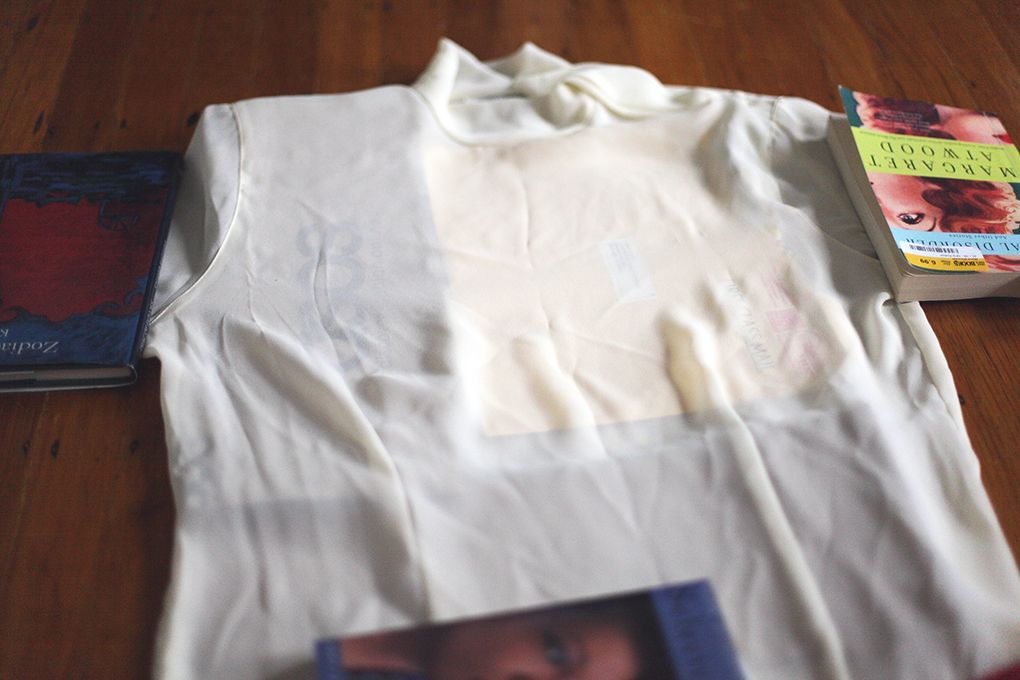 3.
Hold your shirt down with something heavy (I used books I've been reading, haha). This keeps the material from moving around while you stamp.
4.
Put paint on your stamp. I used a paintbrush to spread it evenly.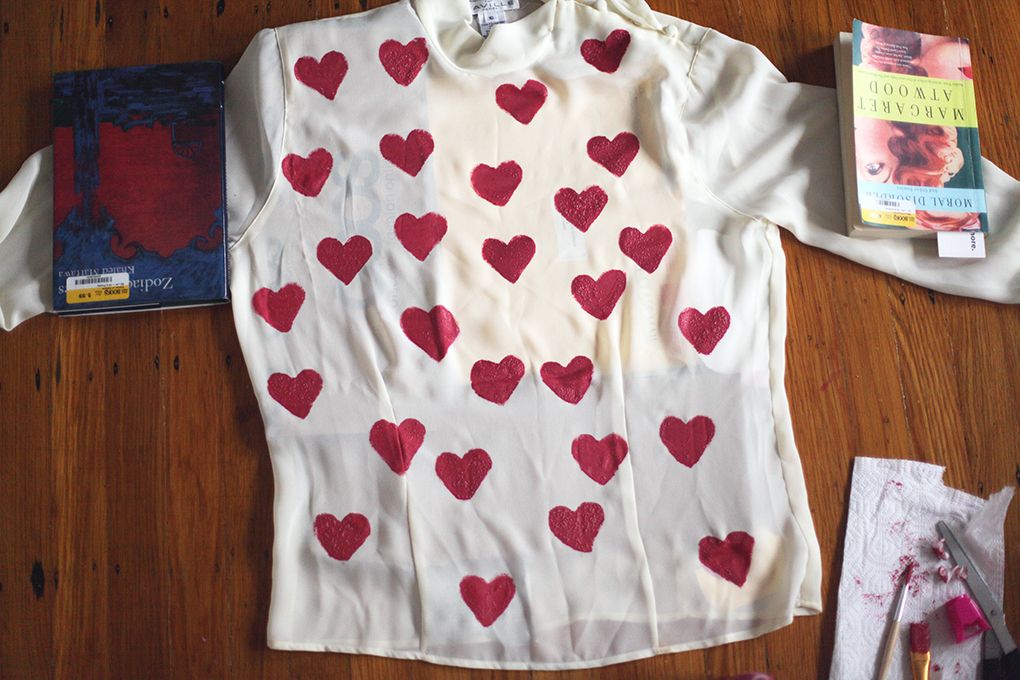 5.
Stamp! If there are any weird bits (and there very well may be), use your paintbrush to fix it up. :)
There you have it! After letting it dry for ~24 hours, you're ready to rock your new blouse. :)
blouse: diy ~ blazer: H&M ~ skirt: American Apparel ~ socks: thrifted ~ shoes: Urban Outfitters
I'll post pictures soon of my gift for Henrik! :) I hope you all had a love-filled, wonderful day.