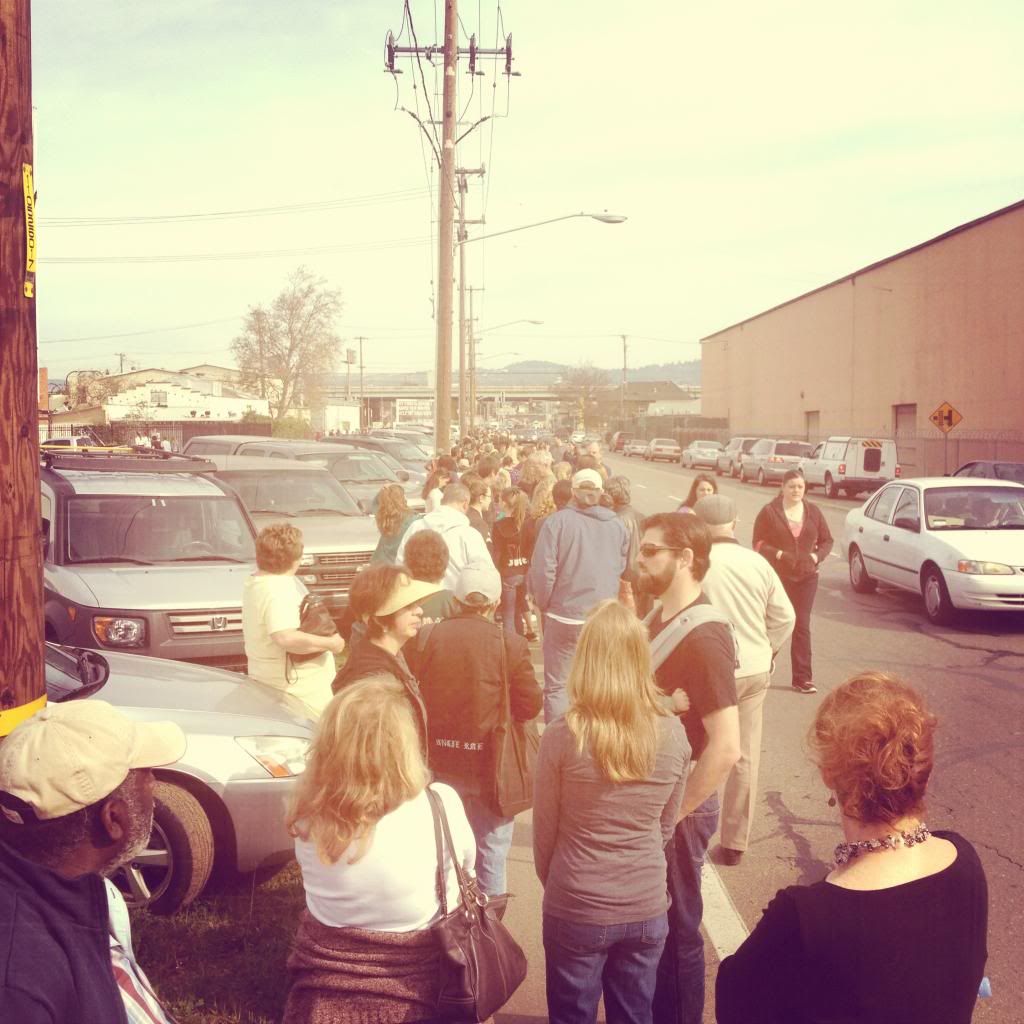 this was the line...yeah. it wrapped arou

nd the corner and kept going.
A couple weekends ago, my bf4eva and I went to a huge
white elephant sale
in Oakland. It was awesome and huge, and we walked away with some super cheap finds (while knowing that our money would go to support the museum, so win-win!).
did I mention it was seriously huge?
We had a blast sifting through beautiful vintage clothes, big hats, piles of jewelry, and other assorted knick-knacks. Anything you could possibly be looking for was there. After a lot of searching, these were the finds I brought home with me: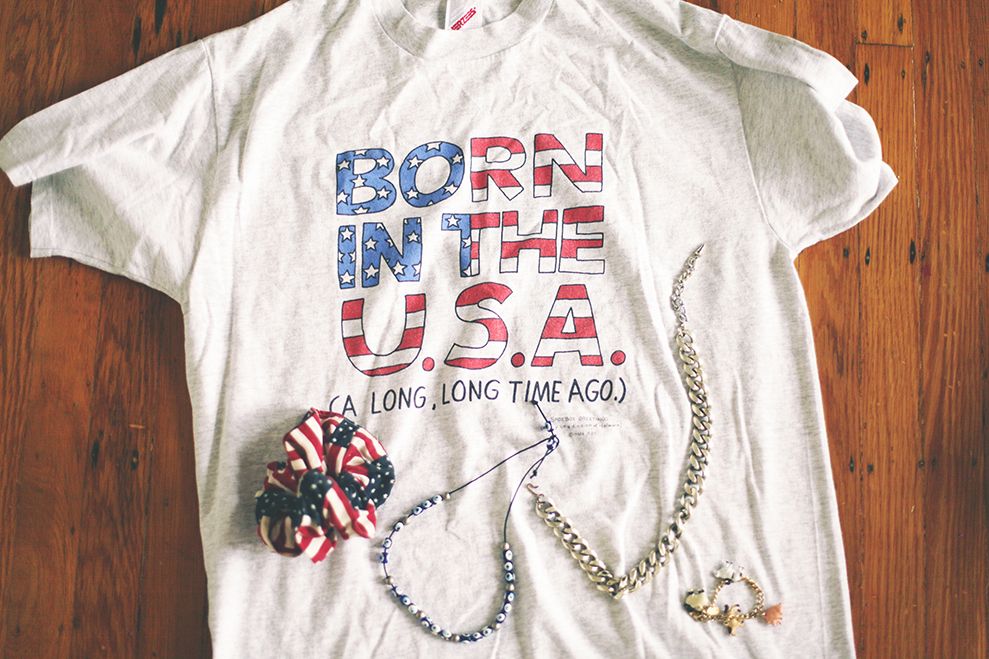 The shirt was big on me—probably a grandpa shirt, as we found it in the men's section. Elissa, being the genius that she is, suggested I buy it with my 2 dollars in change and make a crop top. And I did. Here are directions for the easiest crop top ever. (And excuse my not-so-beautiful paint drawings. ;) )
1.
Put it on and see where about you want to cut. Snip a little cut so you remember. Take it off, flatten it, and cut all the way across.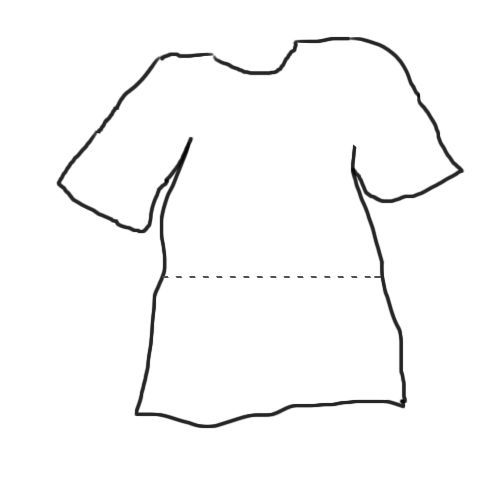 2.
Cut the collar off. I cut right around the ring of the collar already there so that it didn't end up wonky, but you can make it as deep or wide as you'd like.
3.
Cut the sleeves so they're not so boxy. I cut right around the armpit. When you're done, you can fold these over if you'd like! (I did. :) )
And that's it! You can sew the edges under if you like a nice, clean look, but I didn't bother. Go raid your grandpa's clothes! And look incredible! ;)