It's that time of year! The time where young men pick out their tuxes right before they need it and young women search anxiously for the perfect dress. It's time for hairdos held in place by bobby pins and enough hairspray to cause a hole in the atmosphere, time for elaborate corsages, time for heels much too high. Prom!
Last night, I went to my
fifth
prom. It was my second as a chaperone, and it was a blast. I was reflecting on just how many proms I had been to and decided to take a look at proms past.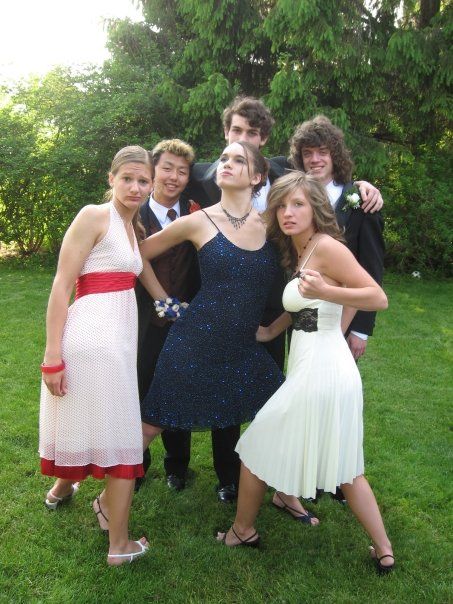 Junior year. Mom's dress, my best friends, and a heck of a lot of photos.
Senior year. My first formal dress that was bought specifically for me! Lots of over-excitement at almost being done with high school.
The year right after high school! The three of us best friends were asked by high school fellas.
My first time to prom as a teacher chaperone. :)
And, here are the photos from last night—prom number 5!
dress: urban outfitters ~ shoes: jeffrey campbell ~ floral crown: diy
I have no idea if I'll have a prom number 6, but if I do, I look forward to it! I love any opportunity to get fancy and dance. Adulthood should have more of those sorts of occasions! Anyways, now I'll leave you all with this picture of me and my weirdo cat. Hope everyone is enjoying their Memorial Day weekend!