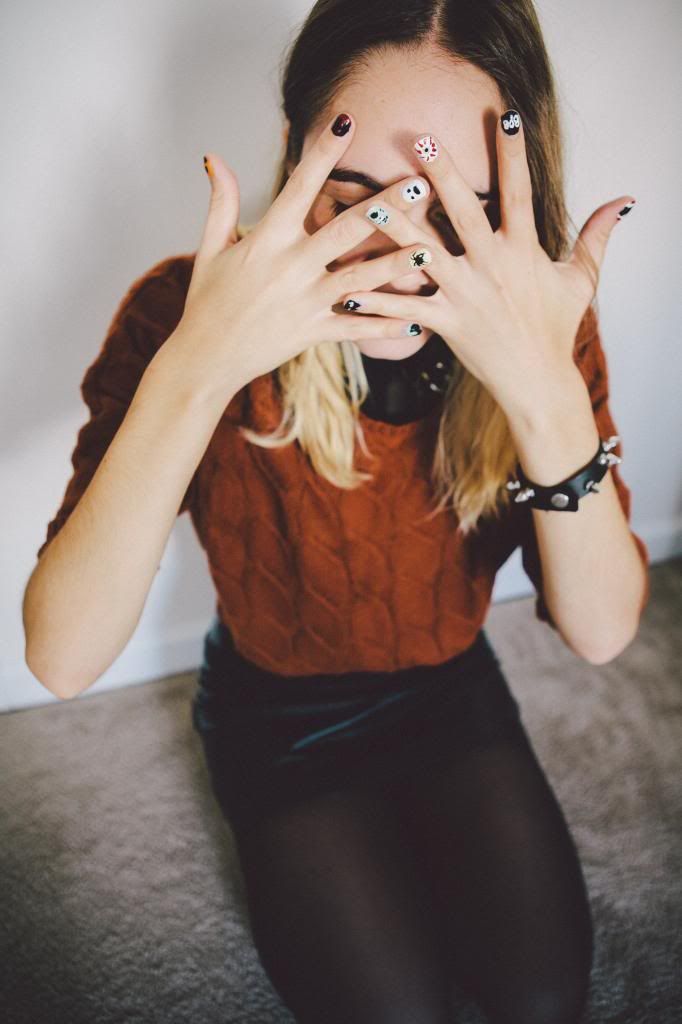 leather skirt: vintage ~ sweater: h&m ~ spiked collared blouse: diy ~ boots: urban outfitters
I can't help it, I love dressing up for the holidays. I've been spook-ifiying my wardrobe since the first day of October! Growing up, I loved the festive printed socks that came out around the holidays—who doesn't love socks with ghosties or pumpkins, or little Santa hats in the winter? I'm glad to have found a pair of bat socks to get me in the spirit. Next month, maybe I'll find some turkey ones. ;)

Oh! And painted my nails this weekend for Halloween, and it definitely took like an hour. Priorities.