So, this week we had a million snow days (three, actually, but that is basically a million). There's only so much homework a girl can do before switching to much more enjoyable exploits. One of the things I occupied myself with was making another floral crown! I can't help but love them; they remind me of spring and summer and are such an easy way to spice up an otherwise unremarkable outfit. Besides, they make me feel like a princess, and who doesn't like that?

To be fair, I also had an occasion―yesterday, we had a big Valentine's Day party at my place with all the English graduate students. There were pink balloons, candy hearts, and the music videos of 90's love songs projected onto the wall. A party like that, I had to be prepared in my V-Day best! If you want to make one too, for any upcoming fiesta or daily wear, here's how.
Supplies needed:
+ fake flowers (I bought this link of them from Family Dollar)
+ hot glue gun
+ hot glue sticks
+ scissors
+ rustic floral wire
+ wire cutters (optional but highly recommended)
I bought all of these things at Joann's (apart from the flowers), but you can get them at about any craft store. I've made a number of crowns now and still have lots of my materials left, as you can see.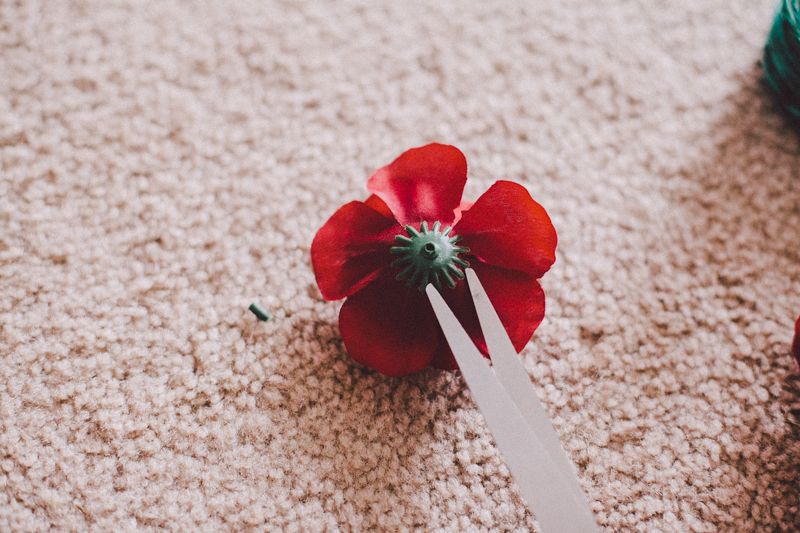 1.
Pop the flowers off. If necessary, snip them from a fake stem. Cut off the little nub part so the base is as flat as possible.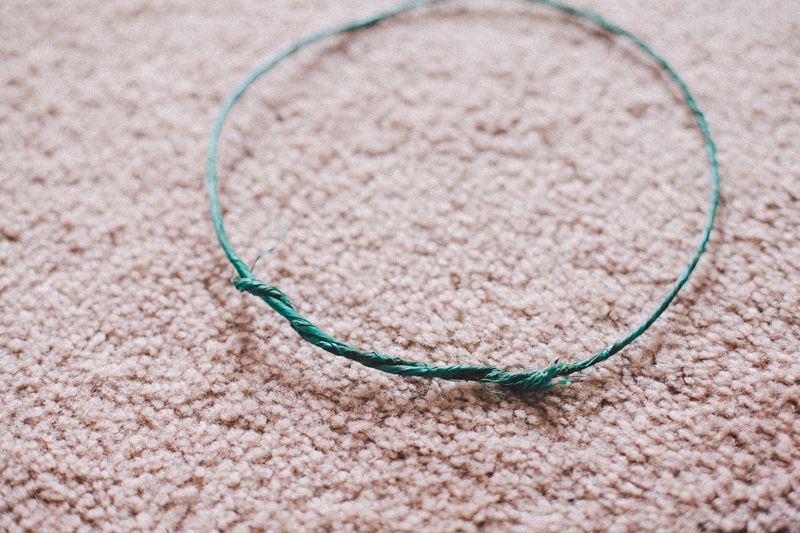 2.
Unwind a bit of the rustic wire. I hold it up and wrap it around my head to get the right length; it stays in place nicely, so you can bend it and it keeps its shape. Cut it with the wire cutters if you have them; if not, you can use scissors, but it is HARD. (I did for this one because Henrik has our wire cutters in Michigan, whoopsies.)
You should make sure you have extra at the ends so that you can adjust it whenever you want/need. Twist them at the back to make a circle. Try on a couple times to make sure it feels right―you don't want it too tight, but also don't make it too big that it falls down over your eyes! Adjust as needed.
3.
This step is optional, but I find it really helpful (especially when I'm using different sorts of flowers like I did with
this one
). Take your snipped flowers and arrange them around your wire circle to get a feel for spacing/size difference. It helps if you're not good at visualizing what you want your final product to look like. Play around with it until you like the arrangement. Snap a picture on your phone to remember, or keep them in their circle and pick up one at a time to attach.
4.
Getchur hot glue gun! I like to dab a glob onto the base and gently press the ring onto it, holding it there a few seconds so it can get a good grip. Then I put another glob on top so that the glue is holding it in on all sides. Wait a few moments for it to dry, then move onto the next flower. Let it sit for a few minutes, and then you're done! Enjoy! :)
dress-as-leotard: American Apparel ~ tutu: American Apparel ~ shoes: thrifted