I hate winter. Like, pretty much I hate everything about it (except for Christmas,
fiiiine
). I'm a summer girl through and through—I love California, love beaches and picnics and bike rides, love the month of June. So, because I'm stuck in Michigan at the moment freezing my tuckus off, I thought I'd reminisce about summertime. :) These photos are from when Henrik and I rode our bikes to the fair this summer. Town fairs are the best! When summer rolls around again, check your town paper to see if any are around, and then
go
! This one was in the parking lot of a high school here in Ann Arbor. :) It's a cheap, fun date, and who can say no to cotton candy and popcorn??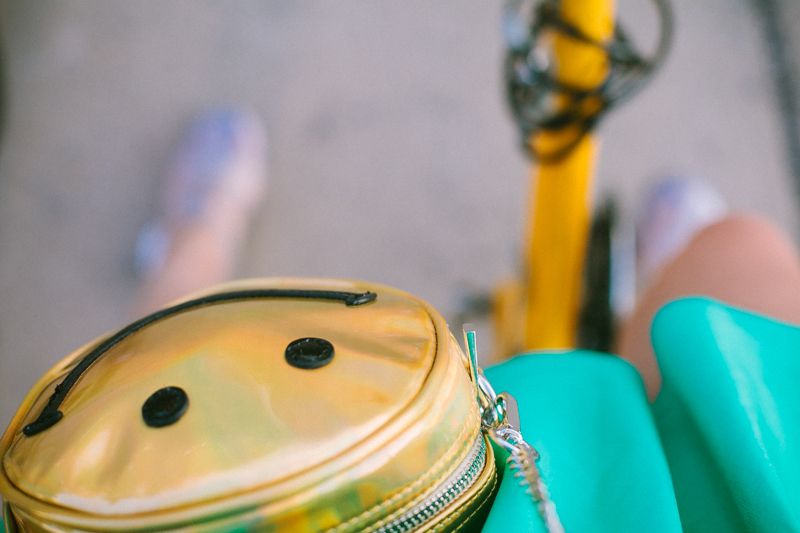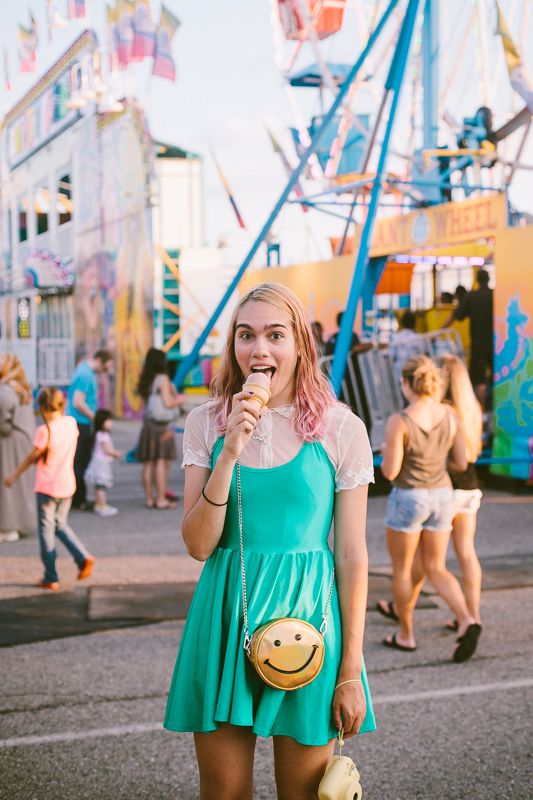 green figure skater dress: American Apparel | lace collared blouse: vintage | glitter Juju jelly sandals: ASOS
smiley hologram bag: Sway Chic